Reporting Sexual Misconduct
To report sexual misconduct, contact the Title IX Administrator: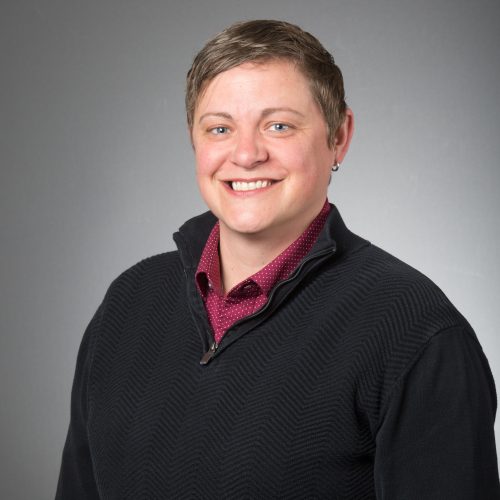 Associate Vice Chancellor for Student Affairs & Title IX Coordinator
112br Highsmith Union
Office for Civil Rights
Lyndon Baines Johnson Department of Education Bldg
400 Maryland Avenue, SW
Washington, DC 20202-1100
Telephone: 800.421.3481
Fax: 202.453.6012; TDD: 800.877.8339
OCR@ed.gov
Reporting Sexual Assault
Sexual assault is a crime. Crimes of violence affect everyone, regardless of gender, and can occur in any relationship whether you are straight, gay, lesbian, transgender, queer or questioning. However, it is your decision whether or not to file a police report. There is no wrong choice, only the choice that is right for you. If you decide to report the assault, you have options for how to do so:
Anonymous Reports
To submit an anonymous report, complete the Anonymous Crime Tip form.
Confidential Reports
Confidential reports remain between you and the person to whom you report.
Choosing Not To Report: You can choose not to report the sexual assault. This means you do not have to speak with law enforcement nor the Title IX Administrator.
Speak with Health and Counseling: We encourage you to get as much support as possible. Please feel free to reach out to multiple support services.
Speak with UNC Asheville's hired minister, other clergy or athletic trainers. 
Contact Our VOICE: Our VOICE serves all individuals in Buncombe County affected by sexual assault and abuse, through counseling, advocacy and education.

Blind Report with Asheville Police Department through Our VOICE: If the sexual assault happened within Asheville city limits, you can file a blind report with the Asheville Police Department by calling the Our VOICE crisis line (828.255.7576). A blind report is one in which you provide information about the sexual assault and the suspect but do not have to give information about yourself, including your name. You can provide as much or as little information as you wish. This information will be kept on file in case another person experiences an act of violence by the same person.
Non-Confidential Reports
Reporting to the Title IX Administrator: We encourage ALL students, visitors, and employees to report incidents of sexual misconduct to Jill Moffitt, the Title IX Coordinator.
Reporting to UNC Asheville faculty, staff, or residential assistants: You may report sexual misconduct to any employee. Be aware, they have a duty to report it to the Administrator.
Reporting to UNC Asheville Police:

Call 828.251.6710 to reach University Police.
University Police are mandated reporters and Campus Security Authority (CSA). They are obligated to notify the Title IX Administrator and the District Attorney.
You are not required to prosecute or pursue campus action. You may choose to pursue action at a later time.
An officer will help secure medical attention and emotional support from campus resources.
The officer will assist in preserving evidence and preparing a case for court, or for the UNC Asheville Citizenship Education Process.
If the assault happened off-campus, the officer will help you contact the proper law enforcement agency if desired.
Reports filed are counted and disclosed in the annual crimes statistics for the institution.

Filing Criminal Charges: You can pursue criminal charges based on North Carolina laws regarding sexual assault.
​You may visit the Buncombe County Family Justice Center. The FJC is a safe place where victims of domestic violence and sexual violence can go for help. There are many different services in one location.
This entails making a police report. Read more about your options following an assault.
The report will begin an investigation and possible criminal proceedings involving the District Attorney's office.
The District Attorney generally has the final say as to whether to send a case to court.
An Our VOICE Case Manager can assist you throughout the legal process, accompanying you to police interviews and court and assisting you with obtaining other resources.
Pursuing action through the University Procedures (if assailant is another student):

Sexual assault is prohibited at UNC Asheville and is a violation of the Student Code of Community Standards.
Students have a right to file a formal complaint of sexual assault with the Title IX Administrator.
An inquiry or investigation will take place once the Title IX Administrator receives a report.
It is entirely up to the victim as to what course of action to take, unless there is imminent threat to the campus. The Administrator may proceed without the victim.
Protective measures will be taken to maintain your confidentiality and safety, and to prevent retaliation of any kind.
If findings of the inquiry and investigation warrant charges, the complaint is adjudicated through the conduct process by the Sexual Misconduct Hearing Board (SMHB).
Complaints of sexual assault are handled according to procedures outlined in the Student Code of Community Standards and Citizenship Education Process unless otherwise specified. The Dean of Students Office or the Citizenship Education Coordinator can also explain the process to you.