If you have been sexually assaulted: please seek help, safety, and security.
UNCA Health & Counseling Center (confidential): 828.251.6520 or after-hours at 1.888.267.3675
Our VOICE 24 hour rape crisis hotline (confidential): 828.255.7576
University Police: 828.251.6710
Asheville Police Department: 911
To make a report to the university, contact: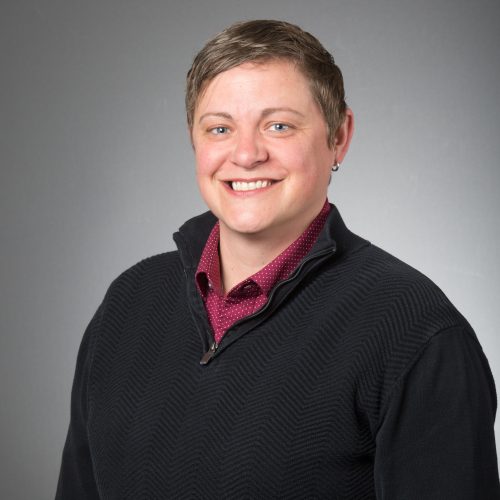 Associate Vice Chancellor for Student Affairs & Title IX Coordinator
112br Highsmith Union
---
About Title IX
Title IX of the Education Amendments of 1972 states: "No person in the U.S., shall on the basis of sex, be excluded from participation in, be denied the benefits of, or be subjected to discrimination under any education program or activity receiving Federal financial assistance."
Non-Discrimination Disclosure
The University of North Carolina Asheville is committed to equality of educational experiences for students and is an Equal Employment Opportunity employer. UNC Asheville will not discriminate against students, applicants or employees on the basis of race, color, religion, sex, sexual orientation*, genetic information, national origin, age, disability, political affiliation or any other legally protected status with respect to all terms, conditions or privileges of university-sponsored activities, employment and the use of university facilities.
All members of the university community are expected to engage in conduct that contributes to the culture of integrity and honor upon which the University of North Carolina at Asheville is grounded. Acts of sexual misconduct, sexual harassment, dating violence, domestic violence and stalking jeopardize the health and welfare of our campus community and the larger community as a whole and will not be tolerated. The university has established procedures for preventing and investigating allegations of sexual misconduct, sexual harassment, dating violence, domestic violence and stalking that are compliant with Title IX federal regulations.
Title IX Enforcement
The Title IX Administrator is responsible for educating the campus community through primary prevention and ongoing prevention programs, presentations and campaigns to keep UNCA students, staff and faculty educated, informed and safe. The Administrator ensures that reports are addressed through University procedures and policies, and that the incident is resolved in a timely, fair and impartial manner. Reports are investigated based on the policies and procedures of the university where the safety and security of all faculty, staff, students, and guests, along with compliance with all applicable laws, is of the utmost importance.
For additional information, view the 2019 Annual Security and Fire Safety Report.
Reporting Sexual Misconduct
If you wish to report sexual misconduct to the Title IX Office, University Police, Buncombe Sheriff Department, The Office of Civil Rights, or another organization: